Want to know how to Setup a YouTube Channel? Look no Further. YouTube has thankfully disentangled itself from Google+ which has massively simplified the process of setting up your very own YouTube channel.
How to Setup a YouTube Channel?
Even though you don't need a Google+ account, You will need a Gmail account. To get started so if you haven't got one of those set that up then we'll get cracking.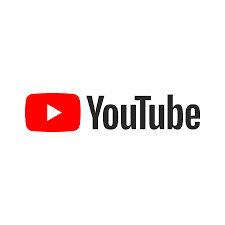 Step To Step guide On How to Setup a YouTube Channel
#Step 1:
Open up YouTube in your browser and if you're not already signed in click the sign in button in the top right corner.
#Step 2:
Click on the profile icon to open up the account menu
#Step 3:
In the account menu click the cog settings icon to go to your account settings.
#Step 4:
On the account settings page click on the Create a New Channel link to start the channel creation process.
#Step 5:
When you create a new channel you can either use your default name , or you can setup a custom name for your channel
#Step 6:
If you want to create a separate name for you channel without it affecting your google account name, click the Use a business or other name link.
#Step 7:
If you decided to create a custom name for your channel then you'll be taken to a screen where you can setup your channel name. Enter your channel name in the box then click Create.
Note : When You change your name on your channel, it will affect your other google accounts as well.
That's it! You're channel is setup and ready to go.
To check your channel setup click on the profile icon in the top right corner and choose Other account options.
It'll take you to a screen where you can see your owner account, and all your youtube channels. You can also create new channels from this screen.
Now that your channels setup the next step is to start customizing your channel.
Related Reads:
Conclusion: Setup A YouTube Channel
I hope this article helped you understand on how to setup a YouTube Channel. By following these simple steps you will have your YouTube Channel up and running. A very simple advice I would like to give is once you are done with your YouTube Channel, work on its SEO and important aspects. In order to grow your channel you need to be consistent and creative at the same time. If you have any query or a doubt feel free to leave a comment.