Throughout the years, blogging has grown in popularity, with millions of blogs currently in existence. A recent study found that the combined monthly income of the top 10 bloggers worldwide is over 10 USD million!
While starting a blog may be a thrilling and satisfying experience, it can also be intimidating, particularly if you're unfamiliar to the blogging industry. Regardless of your blogging experience, this blog will provide you with the information and tools you need to start a profitable blog and earn a living doing what you like. 
Why Choose Blogging?
An online presence is crucial in the current digital world. Blogging may increase your online exposure, position you as an expert, provide leads, and raise your search engine results. Let's explore the advantages of blogging in more detail and view how it might support your professional and personal objectives.
More Online Visibility: Blogging may help you become more visible online and drive more visitors to your website. Businesses who blog get 55% more website views than those who don't, claims HubSpot.
Developing Expertise: Blogging is a powerful tool for developing your reputation as an authority in your field or specialized area. Consumers claimed they were more inclined to purchase from a business that uses its blog to display its knowledge, according to a Technorati survey of 63% of customers.
Creating Leads: For your business, blogging may help develop leads. In fact, according to HubSpot, companies that blog get 67% more leads per month than those that don't.
Cost-Efficient Marketing: Blogging is an inexpensive marketing tactic that may provide long-term effects. According to research conducted by the Content Marketing Institute, blogging and other forms of content marketing result in three times as many leads and cost 62% less than traditional marketing.
Better Search Engine Ranking: Blogging can help you rank better in search engines, which makes it simpler for potential consumers to locate you online.
Steps To Start Blogging
Pick a niche
The first step in creating a blog is to select a niche or topic that you're educated about and enthusiastic about. It's crucial to pick a place with a sizable audience and not overly competitive.
Select a blogging platform
Various blogging systems are available, such as WordPress, Blogger, and Medium. Selecting a platform that meets your demands is crucial because each one offers a unique collection of capabilities.
Choose a domain name
The internet address of your blog is its domain name. It's critical to pick an available domain name, related to your expertise and simple to remember.
Decide on a hosting service
The location of your blog's online storage is with your hosting company. Hosting companies like Bluehost, HostGator, and SiteGround are among the numerous options available.
Install a blogging platform
After deciding on a blogging platform and a web host, you may install your venue on your hosting account. As a result, you can start posting content to your blog.
Top 5 Blogging Platforms In 2023
Making the correct blogging platform choice is essential to your blog's success. These top 5 blogging platforms offer a range of features and customization choices that can assist you in building a successful blog, whether you're a novice or a seasoned blogger.
1. WordPress:

With more than 60 million websites utilizing it, WordPress is the most widely used blogging platform worldwide. It is a user-friendly, open-source content management system that is also free. WordPress has a massive selection of themes, plugins, and templates that you may use to create the blog of your dreams. With the aid of plugins, you may also add unique features and functionality to your site.
2. Blogger:
Google owns the free blogging platform, Blogger. It is an easy-to-use platform that novices may utilize to start their blogs without spending much time or money. With Blogger, you can select from various layouts and themes and tailor your blog to your tastes. Moreover, it provides connectivity with other Google products like AdSense and Analytics.
3. Medium:

Medium is a well-known blogging platform that enables authors and bloggers to share their ideas and experiences with a bigger audience. Medium differs from other blogging sites in that it prioritizes quality over quantity. Medium's interface is clean and straightforward, focusing on the content rather than the design. It also has an audience already, which might help your work reach a wider audience.
4. Squarespace: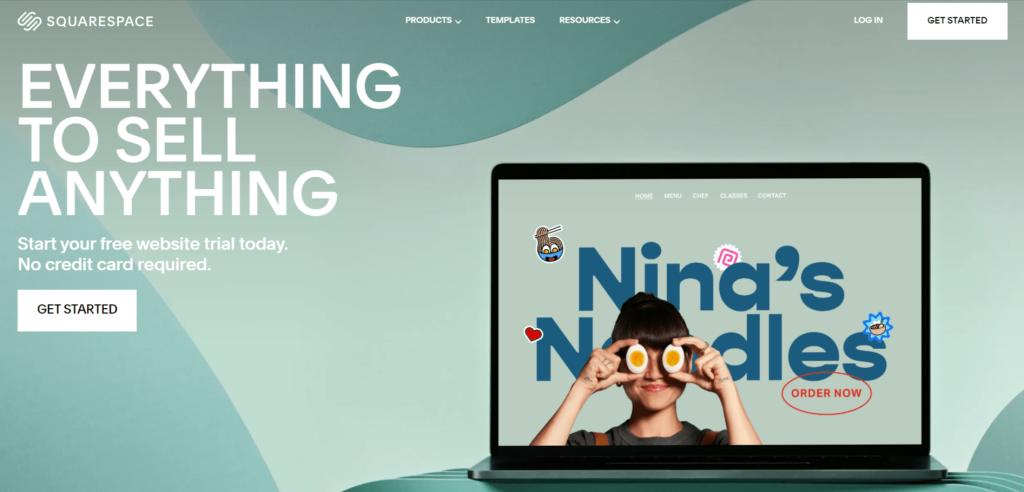 Without coding experience, you can construct a website or blog using Squarespace, a well-liked website builder. It provides a selection of aesthetically stunning and adaptable templates and themes. Squarespace is perfect for companies wishing to sell goods or services online because it offers an e-commerce platform.
5. Wix: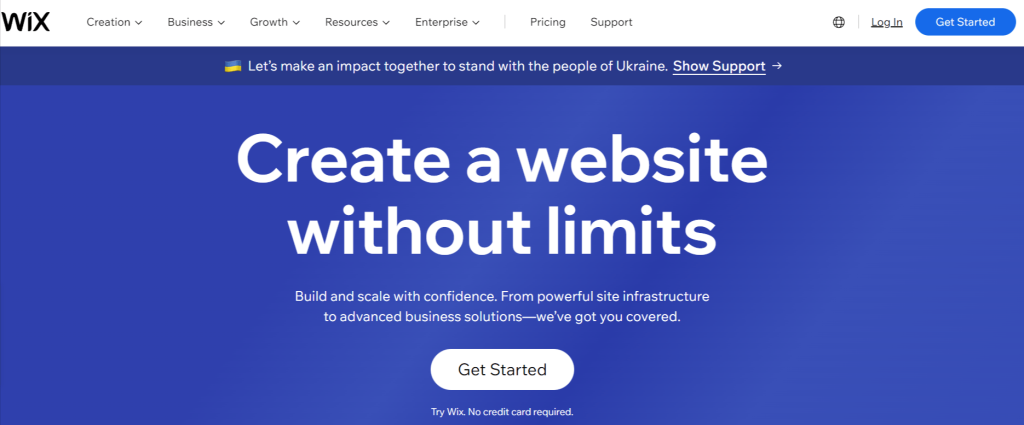 Without coding experience, you can create a blog or website with Wix, a cloud-based website builder. It provides a selection of aesthetically stunning and adaptable templates and themes. Wix is appropriate for companies who wish to sell goods and services online since it also provides an e-commerce platform.
Essential Blogging Tools
Although the king is content, having the correct tools may significantly enhance your blogging experience and assist you in producing high-quality material that engages your audience. We'll look at several essential blogging tools in this article that can improve your content generation and help you blog more efficiently.
Content Management Systems
A content management system is software that lets you write, edit, and publish blog posts. The most well-liked Content Management System or CMS for blogs is WordPress. It has a user-friendly interface, customization possibilities, and a large selection of plugins that may help you optimize your blog for search engines and enhance your user experience. Squarespace, Wix, and Blogger are some different well-known CMS platforms.
Grammar and spelling checkers
Ensuring your material is error-free is among the most crucial components of blogging. Tools for grammar and spelling checks might assist you in finding and fixing errors in your material. Grammarly, and Hemingway Editor are a few most-liked applications. These sophisticated capabilities, which include readability analysis, contextual suggestions, and plagiarism detection, may considerably raise the caliber of your material.
Video and image editing software
Images and videos increase reader engagement on your blog and attract your material to your target audience. You may use image and video editing software to produce visually appealing material that complements the topic and voice of your blog. Canva and Adobe Photoshop are two widely used image and video editing tools.
Research tools for keywords
Keyword research is essential to blogging to determine the terms and subjects your audience seeks. It is simpler to rank for keywords with a large search volume and low competition if you use keyword research tools like Google Keyword Planner, SEMrush, and Ahrefs.
Digital marketing tools
Social media is crucial to blogging since it enables you to communicate with your audience and promote your work. Using social media management tools like Hootsuite, Buffer, and Sprout Social will help you to optimize your social media strategy and broaden your audience by allowing you to plan posts, keep an eye on your social media accounts, and evaluate your social media performance.
Related Read:
Future Trends in Blogging
With new trends and technology appearing that will alter how we produce and consume information, blogging has a bright future. The increase in video content is one of the most significant developments in blogging. As video material becomes increasingly popular among viewers, many bloggers also produce videos in addition to their written content.
The usage of Artificial Intelligence and Machine Learning to tailor content for specific readers and optimize material for search engines is another trend in blogging. This will allow bloggers to produce more audience-relevant, engaging material.
As new technology and trends emerge that will alter how we produce and consume information, the future of blogging generally appears bright.
Frequently Asked Questions:
How much does beginning a blog cost?
The price to create a blog varies based on the blogging and hosting platform you use. Some systems could have a monthly subscription, while some, like WordPress, provide accessible solutions.
When will I start earning money from my blog?
Building an audience and gaining recognition in your field is necessary for making money from blogging, which might take some time. Generating a sizable income from your blog might take months or even years. It completely depends on how you try to make it a success. 
Can I blog full-time and earn a living doing it?
You can earn a full-time living from blogging, yes. Yet it takes a ton of effort, commitment, and persistence. Building a sizable audience and establishing several revenue streams, such as sponsored content, affiliate marketing, and advertising is necessary.
How frequently should I post new content to my blog?
Your blog's readership and niche will determine how often you publish new content. It's better to provide material regularly, whether weekly or more frequently. Focus on producing high-quality content that connects with your audience since quality always matters more than quantity.