Looking for an Exclusive Cloudways Promo Code? You are at the right place. Cloudways offers easy-to-use web hosting features. It focuses on modern and emerging trends like the public cloud, several servers to distribute the website load, VPS, and many more.
In this article, we will provide you with promo codes and coupons for Cloudways, which will help you save big.
Cloudways Promo Codes (Active 2023)
Coupon Code 1: "CW30FOR3"
If you use the Coupon Code "CW30FOR3" you will get the first 3 days off and 30% off (up to $30) on your first 3 months of purchase.
How To Redeem Cloudways Promo Code 2023 (Step by Step Guide)
Step #1: Click Here to go to the Cloudways promo code portal.
Go to the Cloudways promo code portal
Step #2: Enter your email address and click on the terms and conditions box.
Enter Your Email Address.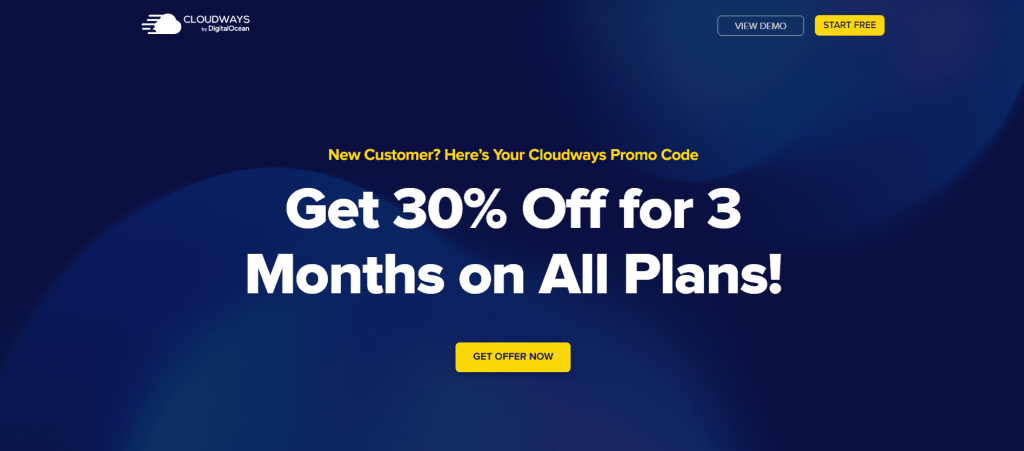 Step #3: Click on the "GET THE DEAL" Button.
Click on "Get The Deal"
Step #4:Go to your email and click on the link sent by Cloudways; a new window will open.
Check Your Mail and click on the link sent by Cloudways.
Step #5:Enter your details and click on the "START FREE" button; your promo code is entered automatically.
Enter your Details.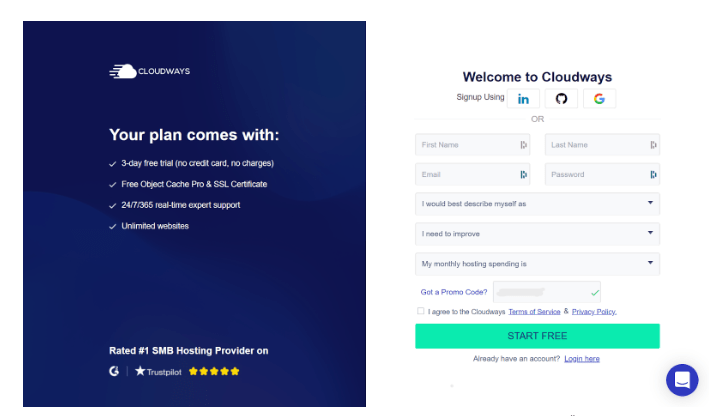 Step #6: After you click the start free button, you will see this window; click on "verify your account".
Verify your Account.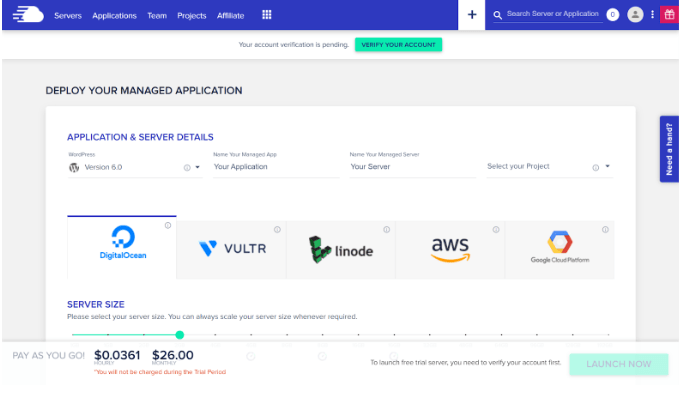 Step #7: Enter your phone number and then the code which you will get on your phone.
Enter your Phone number, you will receive a code on your phone.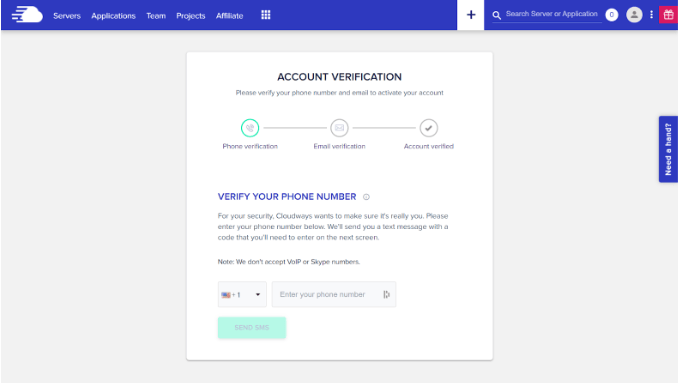 Step #8:Click on the link that you'll receive in your email to verify.
Verify through email.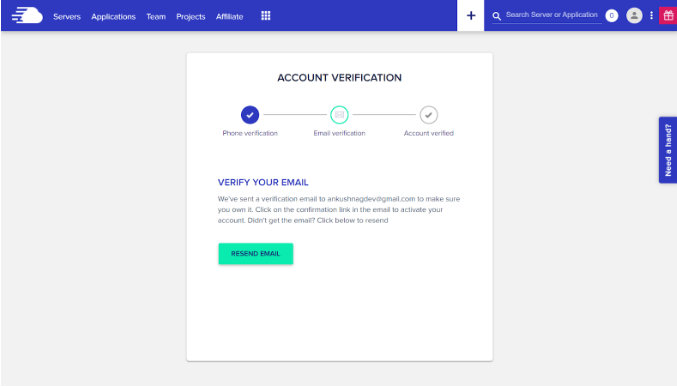 Step #9: You're all set, You can use Cloudways for free for the next 3 days, and then you can get 30% discount for the next 3 months.
You are now ready to use Cloudways.
Cloudways Pricing
After your 3-day free trial, if you continue with the standard DigitalOcean server, it will cost you about $26/month, and you will get a maximum of $30 free credits in your balance with the promo code in your email. The prices may vary according to servers. I will list the basic price of each server with 2GB bandwidth below. 
DigitalOcean Pricing
This is pricing for DigitalOcean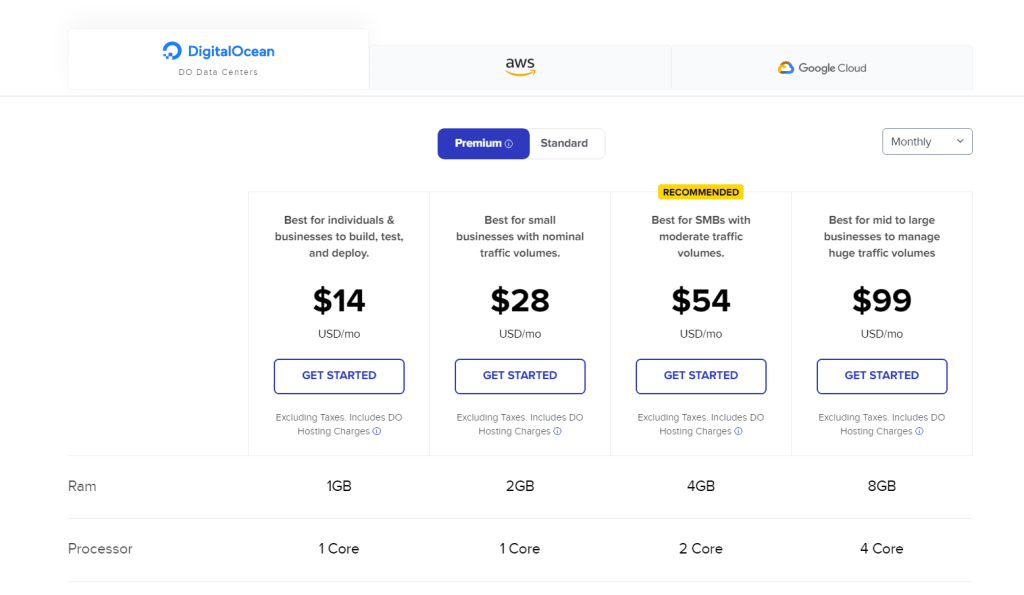 AWS Pricing
Pricing for AWS is given below: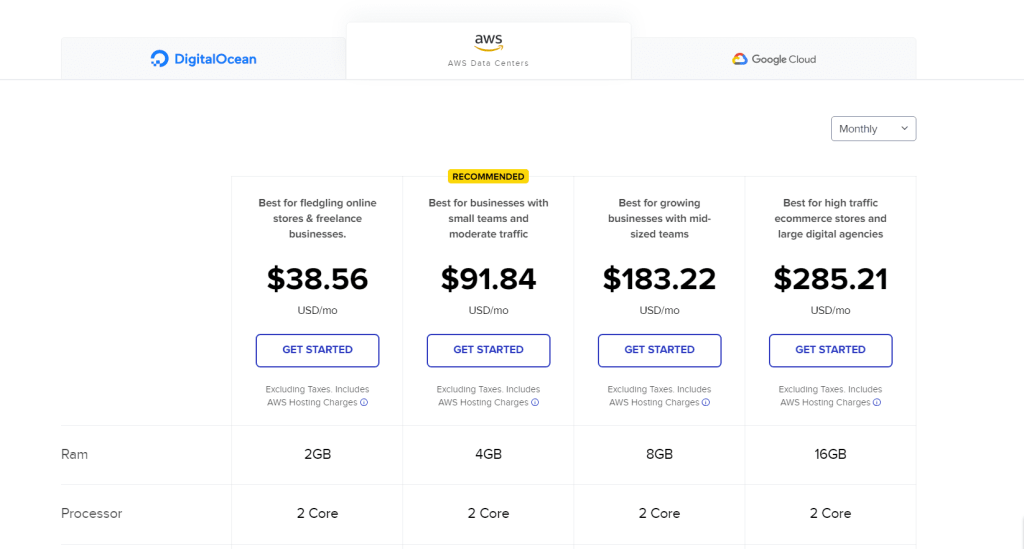 Google Cloud Pricing
This is Pricing for Google Cloud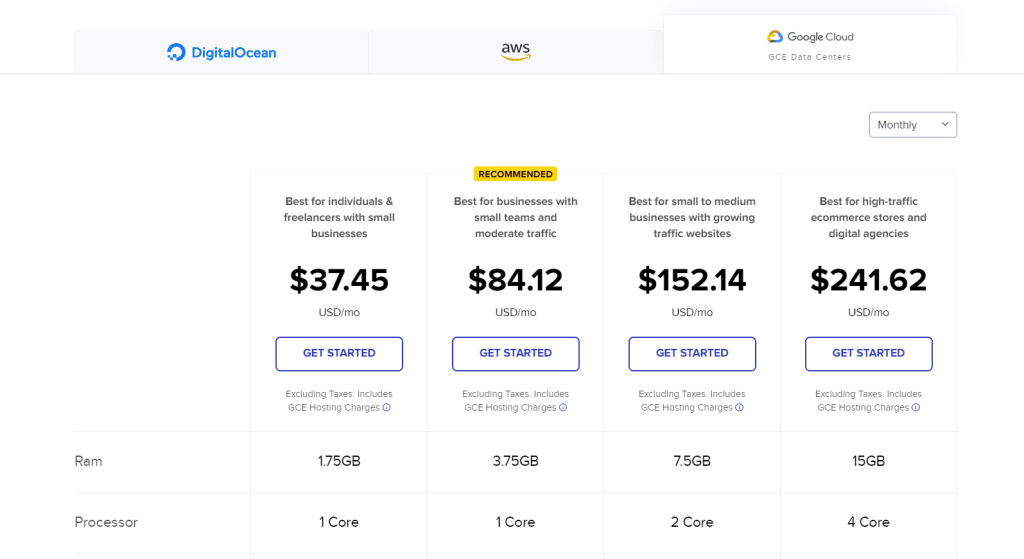 | | |
| --- | --- |
| Server | Price |
| DigitalOcean | $28/month |
| AWS | $38.56/month |
| Google Cloud Platform | $37.45/month |
Pros & Cons: Cloudways Promo Code
In this section, we have given the pros & cons that you should definitely know. So without wasting any time, let's get inside it.
Cloudways Pros:
Let's have a look at the Cloudways Pros
Automated Backup & Real-Time Monitoring.
SSD Based Hosting
Built-in Advanced Cached
Private Slack Channel & 24/7 Customer Support
Innovative Control Panel
Cloudways Cons:
Let's have a look at the Cloudways Pros
No Free Domain
Doesn't have email hosting
Related Read:
Conclusion: Cloudways Discount Codes And Coupons (2023)
Cloudways is one of the best and most modernized cloud hosting platforms that will help you empower your business and manage your cloud servers seamlessly.
We hope we helped you get a few days of free Cloudways services and save a few bucks on your next purchase. Let us know your thoughts on Cloudways in the comment section below.
FAQs: Cloudways Promo Code
Can I use Cloudways for free?
Cloudways offers a 3-day free trial with the step-by-step process mentioned above. There is no free plan, but for the 3-day trial, you don't need to provide your payment information.
Does Cloudways offer hosting?
Cloudways offers all necessary aspects of managing and hosting cloud services.
How much maximum discount can I get with Cloudways?
After your 3-day free trial, you can get a maximum discount of 30% for the next three months of your subscription. 
How many promo codes can I get?
Promo codes are limited to one time for each new user.
Is there a money-back guarantee?
No, There is no money back or exchange guarantee.
Can I launch an individual application?
There is no restriction on how many applications you can launch on a unique server.