Are you looking for How To Setup A Gmail Account? Don't worry we got you covered.
setup gmail account
Gmail has become one of the most popular email accounts in the world. It's a nice quick process to set up so let's get cracking.
how to setup a gmail account
Let's have a quick look at the steps to Setup a Google Account
1. Sign Up To Your Gmail Account
Navigate to the Google homepage and choose either Gmail or Sign up from the top right menu.

If you clicked on Gmail it'll whisk you off to the fancy looking Gmail intro screen. Click on either of the Create an Account buttons to get to the registration screen.
If you choose the Sign in option then you'll end up on the Sign in screen. Click the Create account link below then sign in box to go to the registration screen.
2. Fill out the registration form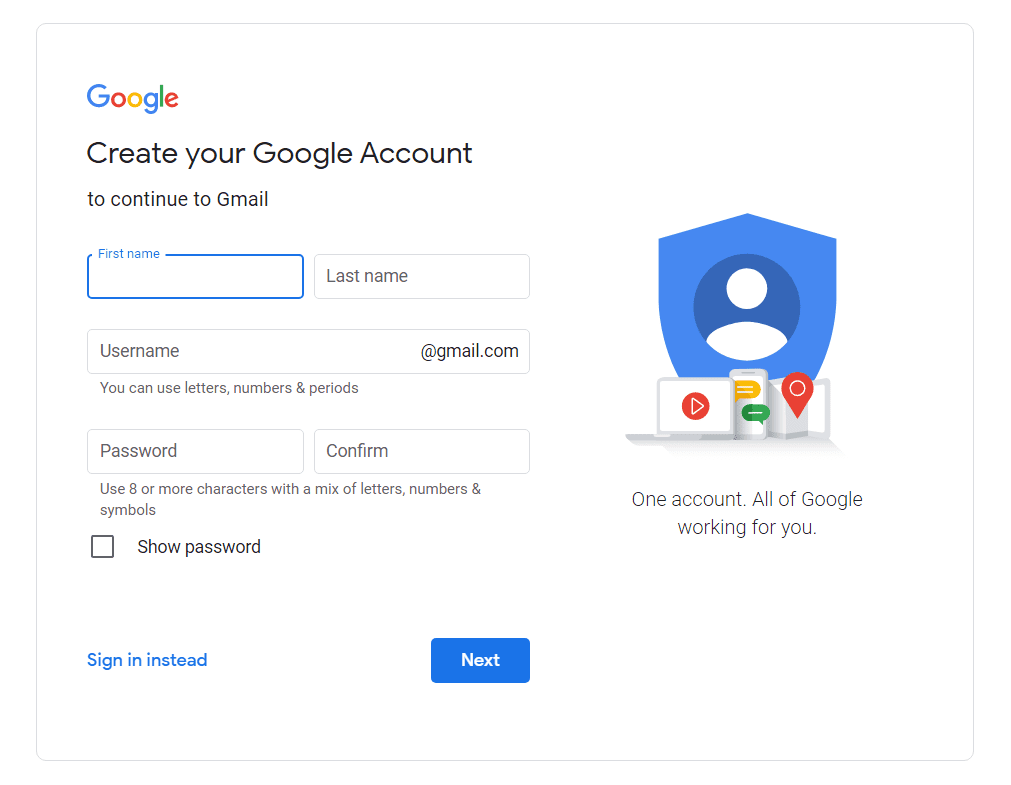 The only optional boxes are your mobile number and your current email address. If you're setting up multiple Gmail accounts then Gmail will require you to put in a phone number so they can send a code to your phone to make sure that you're setting up a genuine Gmail account.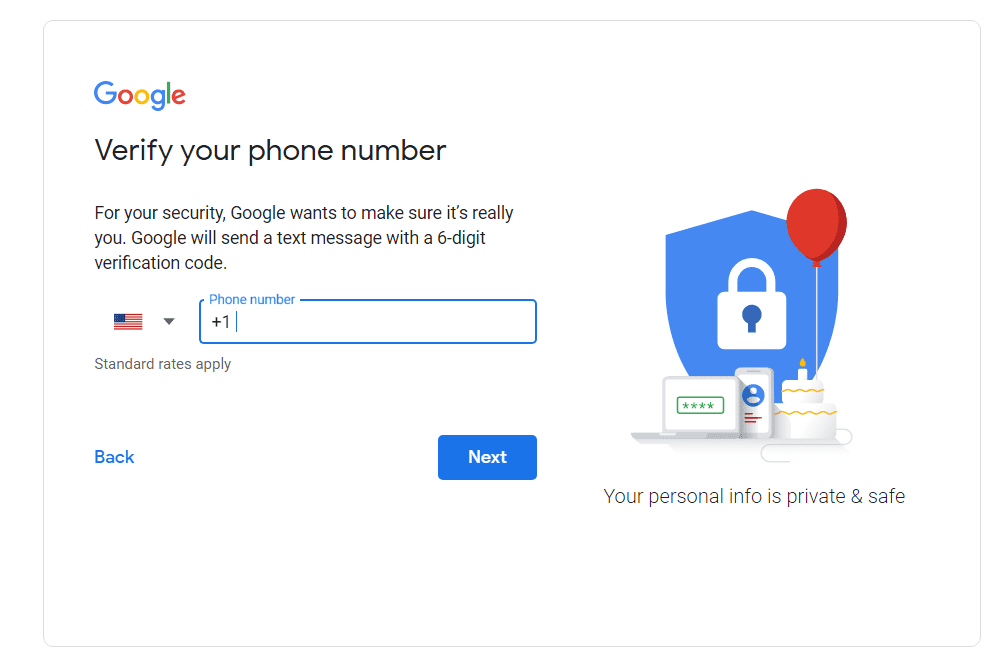 For your username if you want some kind of capitalisation for example TechTipsWithTea then make sure you put that in to the username field. Even though it'll give you a message saying that capitalisation is ignored that's not strictly true. In your email address it is ignored, but if you use other services like youtube or google chrome then the capitalisation you put in on this form will show up.
Once everything's filled in click the Next Step button.
3. Privacy and Terms Page
Google gives you a simple break down of the privacy and terms, if you want to know more there are links to the full details of these policies. Once you've read them and are satisfied that you're not signing up for anything dodgy, click the I Agree button.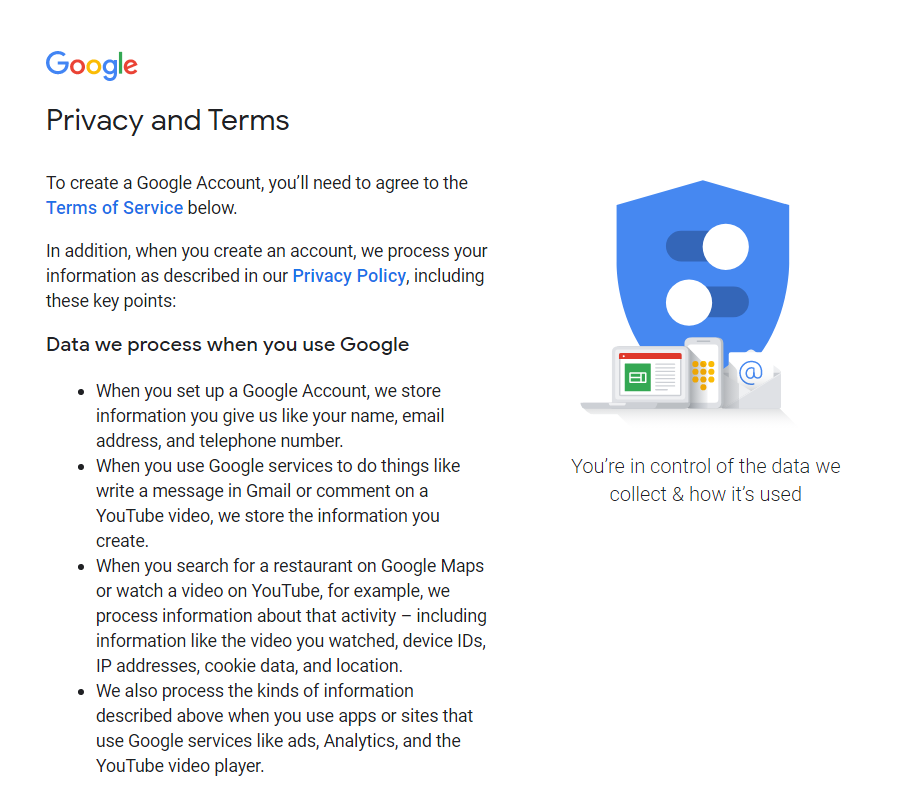 4. Welcome Screen
After agreeing you'll be redirected to the Gmail welcome screen. Click the Continue to Gmail button to go to your new email account.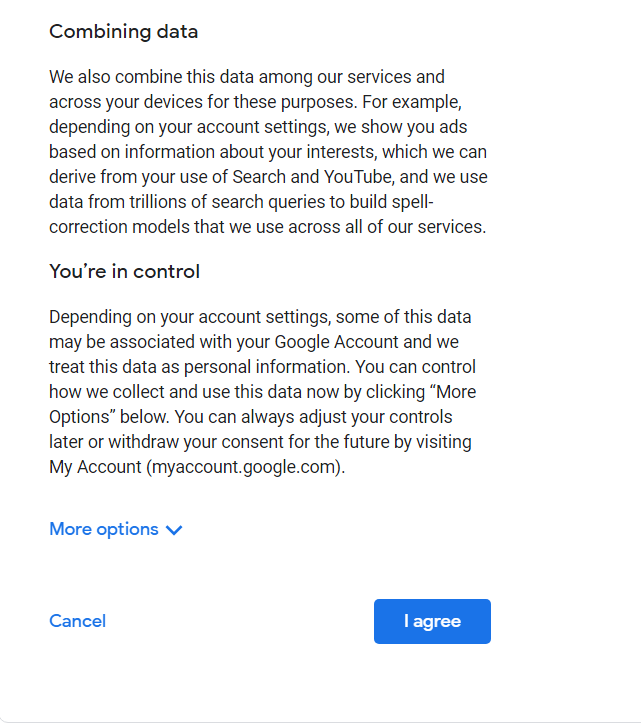 If you want to perform some general setup like choosing a theme and setting your profile picture then click through the options in the setup box. You're not too bothered about themes and so on then you can just click the x button to get rid of the setup box.
If you close the general setup box and want to return to it then click the settings cog icon and choose Gmail Setup from the menu.
That's it! Now you've got your very own Gmail account.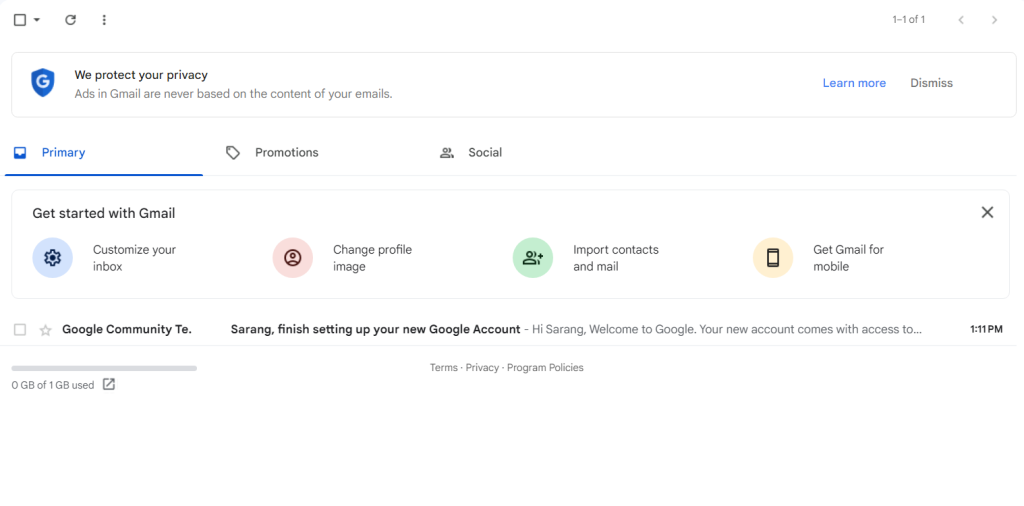 Related Reads
Conclusion: How To Setup A Gmail Account
I hope this was an easy guide for you to understand how to setup a Gmail account. If you had any problems setting it up let me know in the comments and I'll do my best to help you out.