TikTok's fame and usage have significantly increased in a few years. Advertisers are starting to develop their TikTok advertising strategy as the platform gains more traction outside of Gen Z circles. It accomplished a global active user base of 1 billion by April 2022. At this time, TikTok advertisements may be seen by an estimated 825 million individuals globally who are 18 years old or older.
You're losing out on a key social media advertising opportunity for your company if you still believe TikTok is solely for youth.
TikTok marketing makes sense if you're targeting young adults, particularly ladies. Ads on TikTok have amazing reach if you're promoting to a global audience.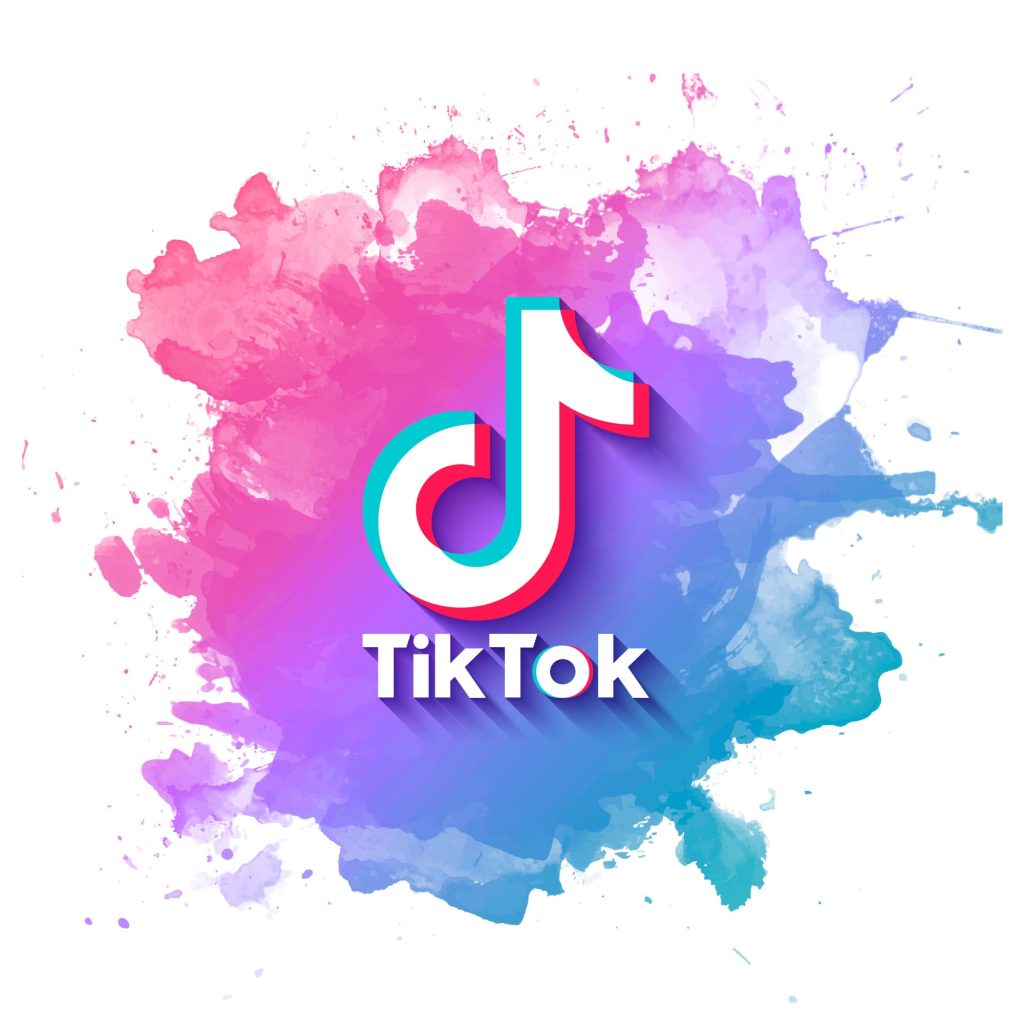 In addition to these promotional strategies, you might spend money on TikTok-sponsored advertising to increase the influence of your brand on the app's users. Advertising on TikTok, however, differs from ads on other social media platforms.
Who Should Go for TikTok Ads?
TikTok advertising is a fantastic potential for businesses. It already has more active users than Twitter and Snapchat, and it has fewer advertisements per user than other social media platforms.
While tiny TikTok campaigns may be useful for firms with a diverse audience to test, TikTok ads are extremely useful for:
Companies that market to consumers under the age of 35 years.
Businesses that cater to female consumers, particularly those between the ages of 18 and 25.
Brands having or want to expand a significant presence in Asia or the Middle East
TikTok is an effective advertising tool for well-known companies like Disney, Nike, and GrubHub. However, it could not be viable for smaller companies.
Advertisers on TikTok have the opportunity to demonstrate their items in use and cram a lot of details into a little video. B2C marketers that wish to shift from static advertisements and deliver interesting content would find this format great, while B2B brands who sell services that are hard to explain may find it tricky.
Ad types on TikTok
There are several choices available to you on TikTok for platform advertising. In order to select the strategy that will best help your message reach your intended audience, consider the following. In the section after this one, you can find the TikTok ad specifications for all formats.
1. Spark ads On TikTok
It allows your business to promote original content from either your account or other users. Spark Advertisements feature a 142% more engagement rate and a 24% better completion rate than typical In-Feed advertisements, according to a TikTok study. These advertisements feel and appear like genuine information, just like In-Feed adverts. They don't interfere with scrolling because they display in-feed.
2. Brand takeover Ads On TikTok
Your message temporarily takes over the entire screen in this advertisement, allowing you to control the dialogue. Later, it became an in-feed video advertisement. Since you can put your messages directly to your target audience, they're one of TikTok Ad's most excellent alternatives for generating direct sales and spreading awareness to a large audience.
3. In-feed ads Ads On TikTok
Advertising professionals are probably most accustomed to TikTok's typical ad structure. Within a user's For You feed are in-feed advertisements. In-Feed Ads allow you to be quite creative. Users may follow, like, comment, and share the video adverts, which Autoplay.
4. Image and video Ads On TikTok
TikTok Ads Manager supports both video and image ads. These contain pictures, business or app names, and ad texts. They are exclusively available in BuzzVideo, Babe, and TopBuzz, which are TikTok's News Feed applications.
For TikTok, video advertising is offered. They appear in the user's For You stream as 5-60 second full-screen videos. Each advertisement has a video, a display picture, the name of the brand or application, and text.
5. Branded hashtag challenge Ads On TikTok 
The Branded Hashtag Challenge, less of an advertisement and more of a campaign, takes advantage of TikTok's potential for UGC. The top of TikTok's Discover Page displays these sponsored hashtag challenges. For brands looking to promote more user-generated content, these TikTok Ad types are perfect.
6. Sponsored influencer content Ads On TikTok
When using sponsored material from a well-known TikTok user, you may effectively communicate your message through this sort of TikTok marketing.
7. TopView ads On TikTok
A new form of advertising that expands on Brand Takeovers is TopView ads. These advertisements can be liked, shared, commented on, and interacted with by users by appearing on the top of their feeds when the app is first opened.
How to put up a TikTok ad
After learning about the various ad formats of TikTok, let's look at how to put up these TikTok ads.
Step 1: Create an account for TikTok ads
In order to proceed, you must first register a TikTok Ad Manager account. You need TikTok's approval before you can start making advertisements on the platform, not only In-Feed ads. There is only one additional step to remember; the procedure is not tough.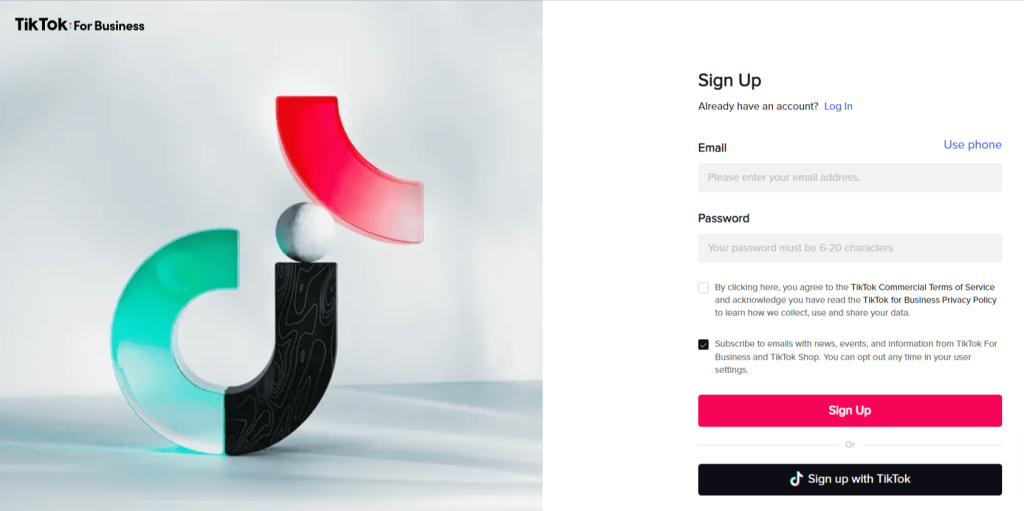 Before choosing whether you're utilizing a business account or a personal one, select the billing region or country.
Enter some essential data, such as email address, password, etc.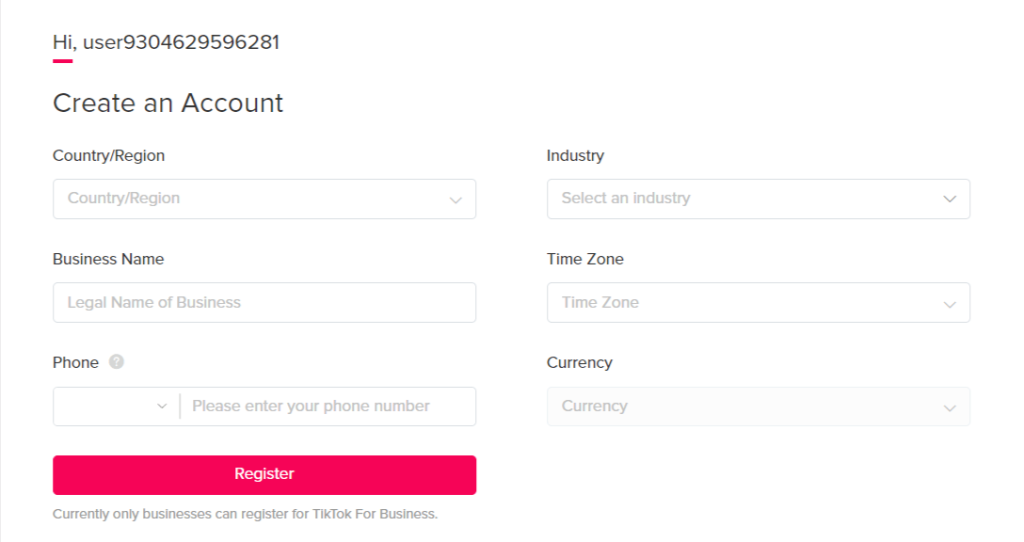 After your brand has been authorized, enter it onto your dashboard and complete the first account setup as directed.
Step 2: Add your objective
Select the Campaign button after logging into your TikTok ads account to begin. There are three types of TikTok's seven advertising goals.
Step 3: Build a fresh campaign and choose the placement
After entering the TikTok Ads panel, select the Campaign tab and then press the Create button. Choose a name for your campaign that will be instantly identifiable to your team. It offers a character limit of 512.

After that, you need to choose the placement as well. For every ad group, there are many placement options. Not every site has every placement available.
Step 4: Set your budget
If you have an endless budget or would like to set budget constraints for ad groups rather than the entire campaign, you can choose to set no restrictions on the budget for the campaign.
Step 5: Pick the creative type
TikTok will generate several versions of your material and gauge its popularity if you use its Automated Creative Optimization function. This feature may be disabled at any time you want.
Step 6: Identify your audience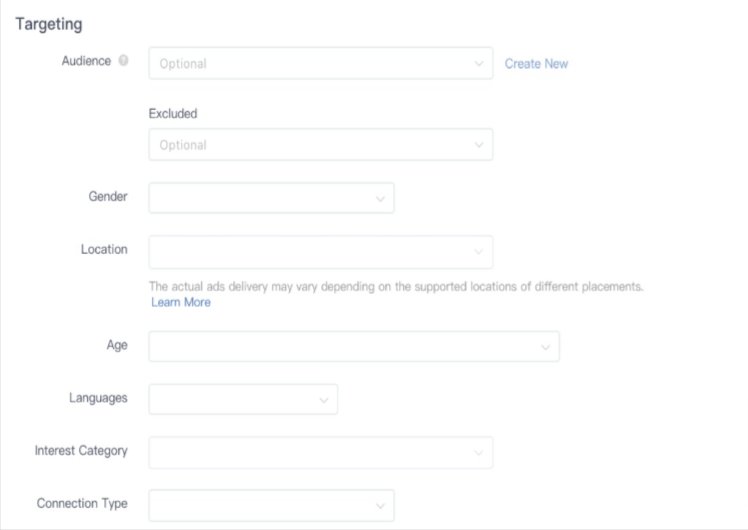 TikTok lets you show your adverts only to the people in your target market, similar to other social media platforms. You may target your advertising using an identical or bespoke audience or by using criteria like age, gender, geography, etc.
Step 7: Pick a delivery option
For your whole campaign, you've already established a budget. It is now time to decide on the ad group's spending limit and running timetable.
You can select between regular and expedited delivery. Throughout the duration of your ad delivery period, standard delivery guarantees that your ad will show up at times of heavy traffic. With accelerated delivery, you can focus your advertising spend on attracting as many viewers to your ad as possible as soon as feasible.
Step 8: Set your optimization and bidding tactics
You have to take the call if you're thinking to optimize for conversions, reach or clicks. This target may be automatically determined by your campaign aim. Then, select your bidding technique Lowest Cost, Cost Cap, or Bid Cap.
Step 9: Generate a new ad
You can set up your first advertisement once your ad group has been created. As your ad creative, TikTok provides you the choice to submit a clip or image.
Select a pre-existing thumbnail or upload one of your own. Once done, type your content and link. Examine the ad preview, add the necessary tracking links, and then click Submit.
Prior to going live, the ad will be reviewed.
Step 10: Assess the success of your ads
After your advertisement has been released, your work is not finished; you still need to track your results to determine the campaign's success. TikTok offers native statistics so you can see how your advertisement is doing with impressions, clicks, conversions, and other metrics. You may even test and analyze the effectiveness of various ad positions and materials to determine which is most effective for you.
What is the cost of TikTok ads?
A bidding strategy underlies TikTok advertising. Daily and yearly budgets for campaign and ad groups can be used to keep expenditures under control. The price formula used by TikTok, which is built on a bid-basis, is kept under tight security. Budgets at the campaign and ad group levels must be at least 50 USD and 20 USD each day, respectively.
Best practices for TikTok advertising
Finally, you are prepared to launch your TikTok marketing campaign. Observe these recommended practices to maximise the impact of your TikTok advertising initiatives.
1. Combine with creative types
Change up your creative approach instead of sticking to one type or a group of closely related ones. TikTok advises changing the creative every 7 days to prevent viewer drowsiness.
2. Maintain your brand identity
Users of TikTok love genuineness, so ensure the content of your ads reflects your brand and your company's core principles.
3. Cut to the chase
Although video advertisements can be displayed for a maximum of 60 seconds, as per TikTok, keeping the time between 220 to 35 seconds is advisable. To keep viewers interested, make the initial 10 seconds extremely captivating and eye-catching.
4. Join forces with influencers
On TikTok, where the user feeds are heavily filtered based on the algorithms and legitimate content, influencers are key. Working with TikTok influencers on an advertising campaign may significantly increase your reach because they already have a fan base. The viewership on TikTok for all influencers is greater than those on YouTube or Instagram, with micro-influencers boasting average engagement rates of 18%.
5. Include hashtags
Use appropriate hashtags to aid in user discovery. On the discovery tab of the TikTok app, you may examine the top trending hashtags and pick the ones that apply to your advertisement and brand the most.
5 TikTok ad examples
Understanding how other firms are utilizing TikTok commercials is equally vital to mastering the fundamentals.
1. Penningtons
A collaboration between the Canadian clothing company Penningtons and the creative Alicia Mccarvell resulted in in-feed video advertisements that received over 50% more views, 52% more comments, and around 20% more likes than the firm's content on other platforms. Collaborating with an influencer who knows the best ways to make unique TikTok content promotes the brand without coming across as overly salesy.
2. Chipotle
Chipotle has been a leader on the TikTok platform because of its entertaining and inventive video content. Additionally, it was a success for their influencer marketing campaign promoting their yearly Boorito deal for Halloween. The company enlisted prominent influencers with a reputation for inventiveness, like Zach King.
3. Little Caesars 
For their ads, Little Caesars teamed with a variety of producers, and utilized Spark Ads to enhance their content. They offered the artists total creative freedom and picked up some knowledge in the process. They noticed that families with TikToks had the most CTRs for the campaign.
4. Kroger
The TikTok "Hashtag Challenge Plus" tool was tested out by a number of businesses, including Kroger. The marketing hashtag-tagged Kroger goods may now be purchased directly on the TikTok app by consumers. This improved user experience by offering a seamless shopping feature in addition to encouraging user interaction and brand awareness.
5. Wet and wild
They started a branded hashtag challenge to advertise their brand-new Poppa mascara. Wet n Wet N Wild's formula for success includes a branded hashtag challenge, a custom sound, innovative partnerships, and Top Viewed commercials. As a result of each component amplifying the others, the reach was enormous.
Related Read:
Conclusion: How To Use TikTok Ads
Advertising on TikTok could seem very unlike your previous social media campaigns. However, if you know how to use TikTok for advertising, your company could have outstanding success. Put simplicity and directness in the spotlight so you can convey your message to the app's diverse and active audience with ease.