Are you looking for the Semrush Black Friday deals to save some bucks? Congrats! You have just landed on the right page.
Semrush is undoubtedly the #1 SEO tool in the market. Top marketers and SEO experts use it as it guarantees to deliver 100% results with absolute efficiency. Unfortunately, the services and plans are not cheap, so everyone can't afford them.
However, Semrush offers exclusive deals on Black Friday every year. So if you're a new user, you can take advantage of Black Friday sales to purchase Semrush plans at discounted rates.
In this post, I am going to share Semrush Black Friday deals with you and a step-by-step guide that will help you claim the offer without any hassle.
So let's get started!
Note : Black Friday 2022 Discount Offer might have officially ended but you can go through the article so when the next time an offer arrives you can avail it without any problem.
Semrush Black Friday Deals
November is already here, and Shopaholics must be waiting for Black Friday and Cyber Monday deals. Every year, Semrush also comes up with exclusive deals on the occasion of this sale. On this Black Friday sale, Semrush is offering two deals for its users.
40% Off on Guru 6-month Plan + 40% Off on 500 Keywords
This Semrush plan costs $1,739.7 on regular days, but with the Black Friday sale, you can purchase it at $1,042.82 and save almost $700 straight away.
40% Off on Guru 3-month Plan + 40% Off on 500 Keywords
This is the same deal but for the 3-month Guru plan. You can purchase at $521.91 instead of $869.85 and save almost $350.
There is a Cyber Monday deal also available for Semrush Trends. You can get a 67% discount on trends and save up to $2000 on a yearly purchase.
How to Claim Semrush Black Friday Deals?
The available Black Friday deals are available for first-time users. If you already are a user, you need to create a new account in order to claim the Black Friday offers. Follow these steps as soon as Semrush Black Friday deals go live.
Step #1. Visit the official website of Semrush to reach the page directly. You can find the Black Friday sale at the top of the page.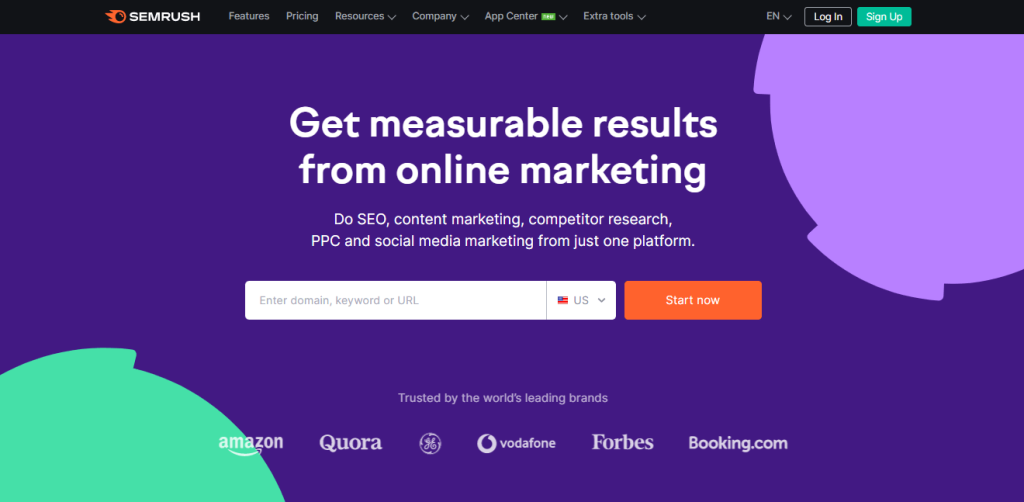 Step #2. Select your preferred plan and click on the Grab Your Deal button.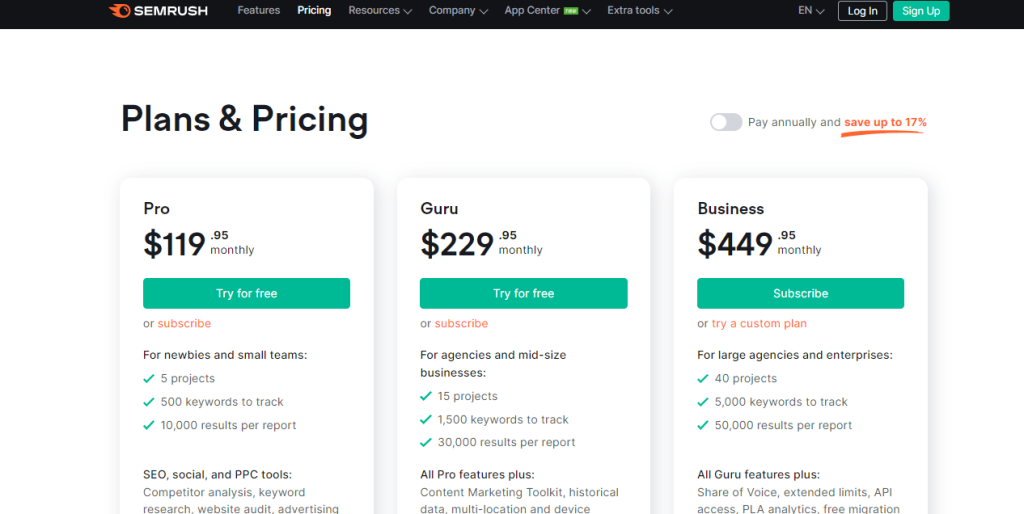 Step #3. On the next page, you need to create a Semrush account. Use your registered email to create a new account.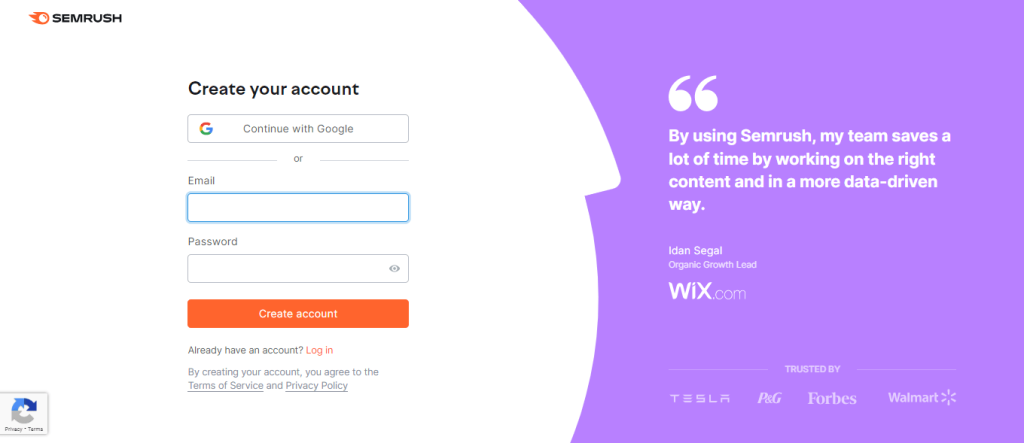 Step #4. After creating the account, you will receive a verification code in your email. Copy the code and paste it on the code box, and then click on Confirm Email.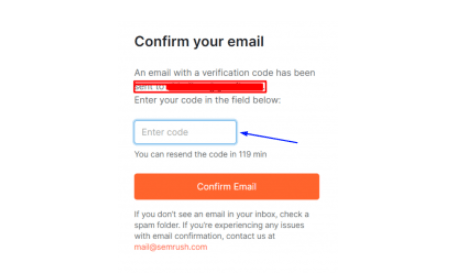 Step #5. Now, it asks you to enter your name and phone number. The system will also ask a few questions to personalize the subscription according to your needs. After filling in the details, click on Continue.
Step #6. After that, you will land on the billing page. Here you can see the discounted price on the plan you have selected. Enter your card details and click on Place the Order to complete your payment.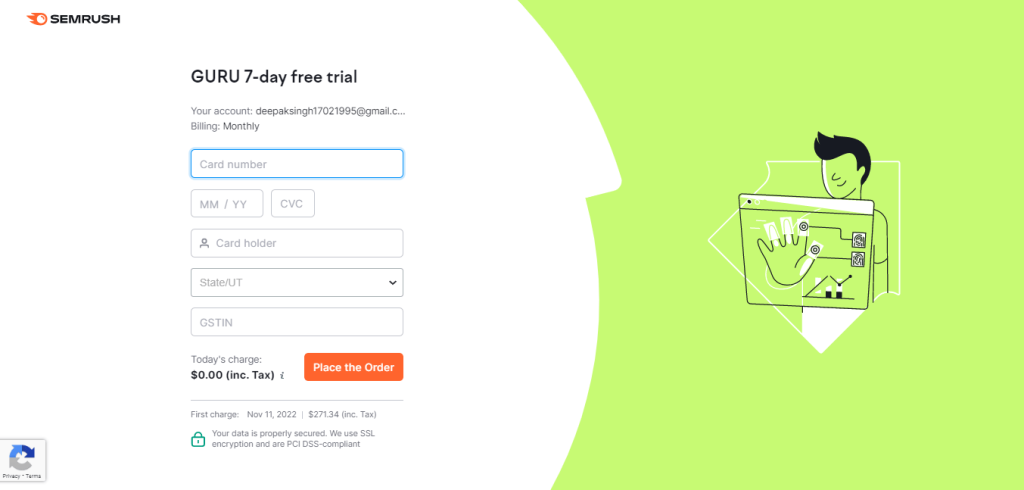 Once your payment is done, you will successfully claim the Semrush Black Friday offer.
Note: If you want to use the Trends tool, purchase it separately for your account and get the 67% discount offer. With this tool, you can explore marketplaces deeply and get access to the Traffic Analytics feature.
Semrush Pricing Plans
As of now, Semrush is offering three plans to its users covering small teams, agencies, and larger enterprises.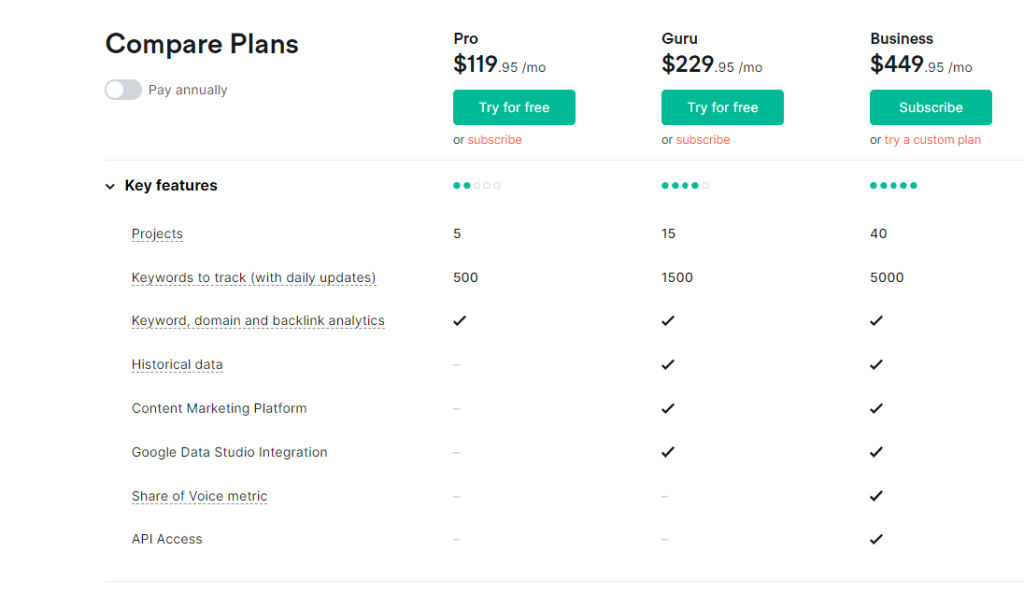 Pro – $119.95/month or $99.95/month, billed annually
The Pro plan of Semrush is best for individuals and small teams. You get access to all SEO, PPC, and social tools that you need to jump-start your business.
Five projects
10K results per report
Access to analytics tools
50 social profiles for monitoring
Five scheduled PDF reports
Guru – $229.95/month or $191.62/month, billed annually
This is the most popular plan of Semrush. It is best suited for medium-sized businesses and small agencies. It provides you with the necessary features that help you stay ahead of the competition.
All the Pro plan features
15 projects
30K results per report
1500 keywords to track
100 social profiles for monitoring
20 scheduled PDF reports
GDS integration
Historical data
Content marketing platform
Business – $449.95/month or $374.95/month, billed annually
The Business plan of Semrush is best for large enterprises and agencies. It has all the features to grow your business on a large scale.
All the Guru plan features
40 projects
50K results per report
5000 keywords to track
300 social profiles for monitoring
50 scheduled PDF reports
API Access
Free migration from third-party apps
Product listing ads
All the plans offer you a 7-day money-back guarantee. So if you realize Semrush services are not helping your business, you can cancel your subscription within seven days of purchase. You will get a 100% refund with no questions asked.
Conclusion: Semrush Black Friday
Semrush is a one-stop hub for all SEO solutions. 90% of SEO experts recommend this tool for better results and rankings on SERPs. Despite offering access to advanced SEO and marketing tools, it offers sales and deals on various occasions, including Black Friday. In this Black Friday sale, Semrush is giving a flat 40% discount on 3-month and 6-month Guru plans and an additional 40% discount on 500 keywords for tracking.
If you are a beginner and thinking about starting with Semrush, you can take advantage of the Black Friday deals to claim huge discounts on Guru plans. So make sure to claim the Semrush Black Friday deal while it's still live.