Not sure what should be your YouTube End Screen? Will help you. End screens have taken over and I know that some people out there (me included!) have been trying to figure out the best elements to put on there.
Well, I think I've cracked it. To figure it out you'll need to take a little dive into your analytics. Decide where exactly you want to be driving your traffic.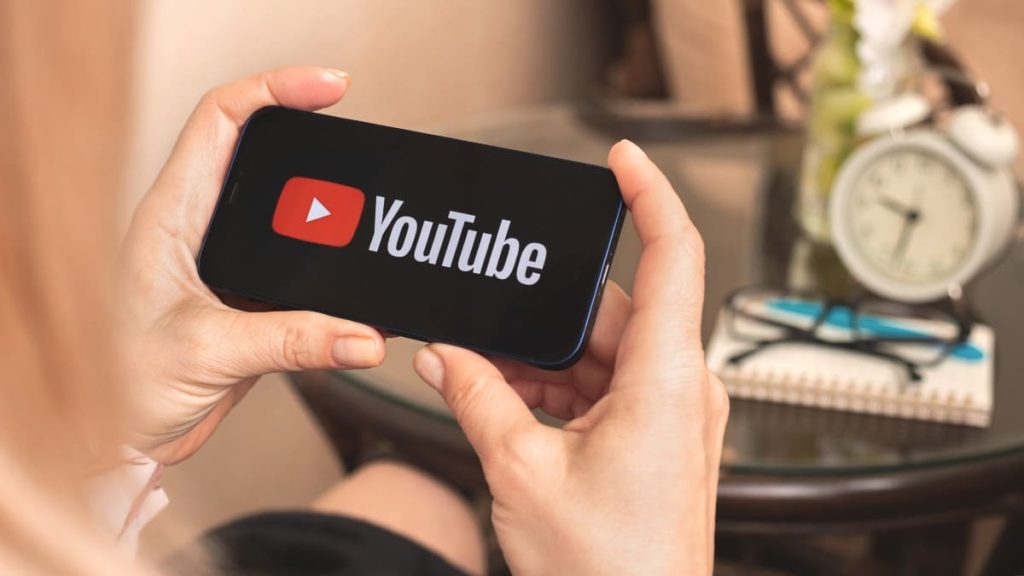 YouTube End Screen Options
So let's look at your options for end screen elements, and remember you've only got four spots!
What elements you choose for is going to depend on your goals and Objectives. Where you'd ideally like your viewers to go when they get to the end of your video.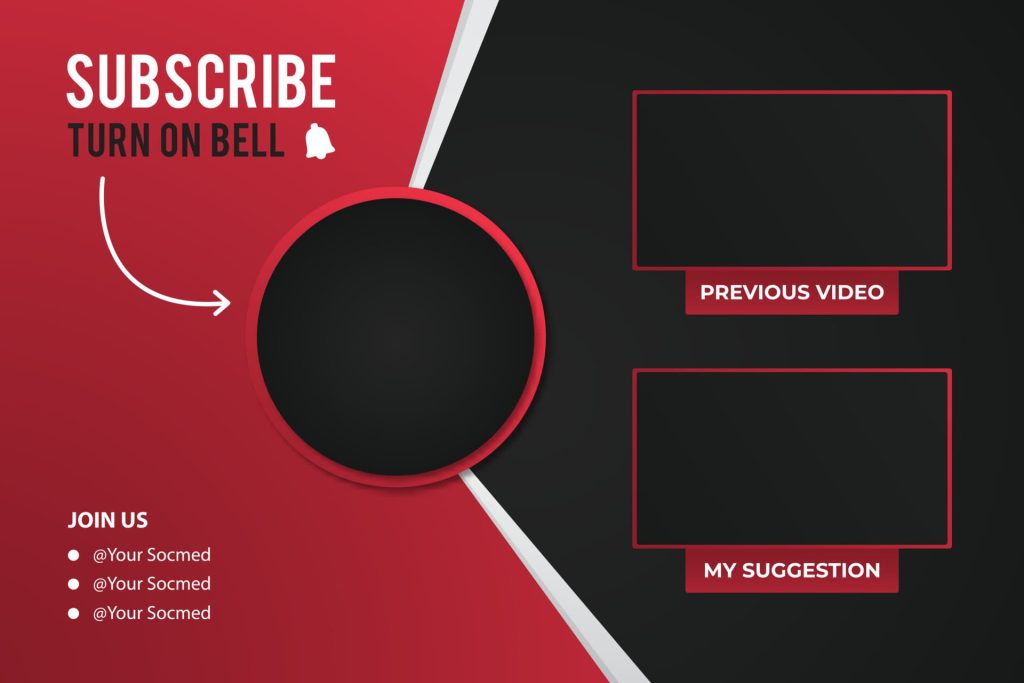 Video or Playlist
If you choose the video or playlist option you'll get three choices.
1. Most Recent Upload
Maybe the YouTube algorithm puts a lot of weight on how much engagement you get on your new uploads. If your latest video doesn't get many views then YouTube doesn't promote it as much and it's though that that can have a knock on affect to your next upload. The good thing about using your most recent upload is that it's going to automatically change every time you upload a new video. The drawback is that you're wasting a spot for any viewers that have already seen your latest video.
View the percentage of your subscribers watching your recent upload in your analytics. Compare it to the amount of subscribers watching your back catalog. Sadly there's no easy way to do it. Take a look at the stats on some of your videos to get an idea of where your views are coming from. If you're getting a lot of non subscriber views on your back catalog and not so many on your most recent uploads then it might be worth including your most recent upload to get those non subscribed viewers lurking on your back catalog onto your newest content.
If most of your views overall are coming from subscribers then consider skipping this element as chances are your subscribers will already have seen your most recent video. It's just wasting a spot for something they might be more interested in.
2. Best for Viewers
The best for viewer option lets youtube select one of your videos that it thinks the viewer is most likely to be interested in and display that. Youtube has proven it is fairly good at working out what viewers would want to watch based on the video they are already watching. I'm sure I'm not the only one that's ended up spending way longer on youtube than I intended too because of the recommended videos sidebar.
If you don't have a specific video that you want to promote then let youtube work it's magic and choose a custom one for your viewer.
Choose the best for viewer option so your viewers have a video that they'd likely be interested in watching next.
3. Choose a Video or Playlist
Playlists are massively under-utilized on YouTube and they are a great way to get more views on your videos. When a viewer clicks on a playlist, it means they're planning on having a nice binge watch of your content so make sure you're creating some really well organized playlists and keeping them updated. I'd definitely advise using one of your spots for a playlist.
What To Do If You Are A New Channel
If you're a newer channel that doesn't have a lot of videos to fill up playlists then you might want to skip promoting a playlist until you've built up some decent playlists to promote. Then pop back to your first however many videos and add it later when you feel like you've got enough content. Alternatively, create playlists and include a mix of your own content and some other people's content, then as you create more videos you can start switching out other people's content for your own.
What To Choose For Your YouTube End Screen?
Choosing a specific video for your YouTube end screen will work well if you have a video you want to promote. Perhaps you're making a two parter, or maybe there's another video you mention within your video that you want to direct viewers to. I'd avoid using this if you don't have a reason to link to the specific video you're linking to. With most channels, as time goes on their content improves or changes, and a year down the line you might not want your back catalog linking to really old content and it'd be a pain to have to go back into all those videos to edit the end screens to link to newer content.
Choose playlists to tempt your viewers into watching more of your content. Go for a specific video if you have one that makes sense to include in your end screen (otherwise, go for the "best for viewer" option).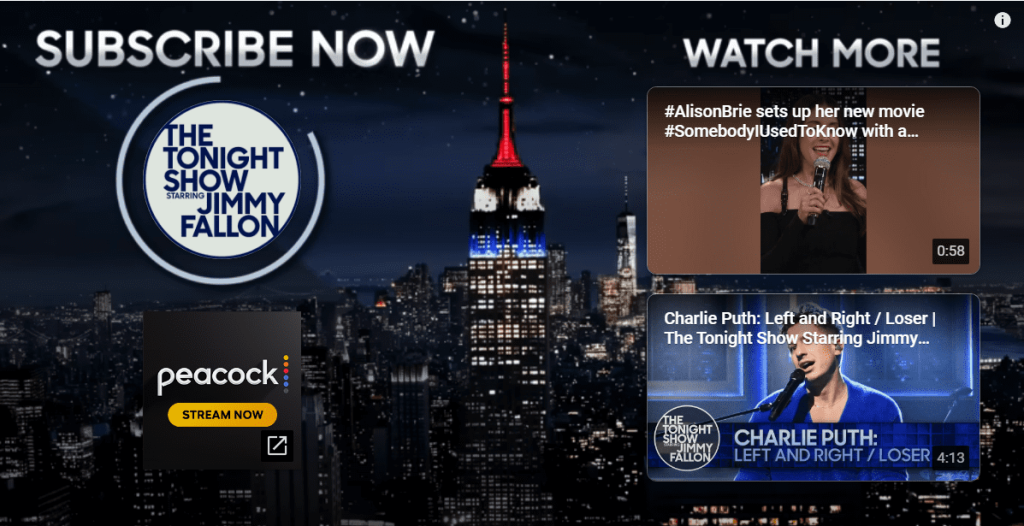 Subscribe to your Channel
There should almost always be a subscribe element on your end screen. Your YouTube video could end up getting embedded on external websites so you'll want to make it as easy as possible for viewers to subscribe if they happen to be watching you somewhere other than YouTube.
The issue here is that for anyone already subscribed to you you're wasting a spot to promote something else.
Check out your analytics and there's two statistics you're interested in, how many views are coming from external websites, and how many of your views are from unsubscribed viewers. If either of those metrics is high then you'll probably want a subscribe element on your end screen.
Choose this option if your videos are getting lots of views but not many subscribers, or if your videos are being embedded in lots of external websites.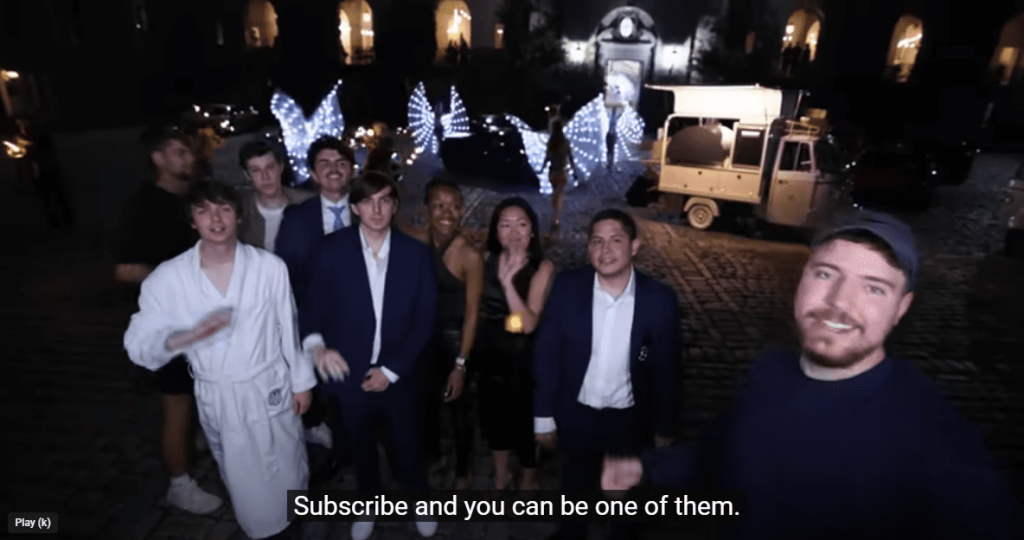 Promote Another Channel
This is a great option if you have multiple channels and this is an end screen for one of your side channels. You can use the spot to promote your main channel.
Choose this option if you run multiple channels and want to promote one of them.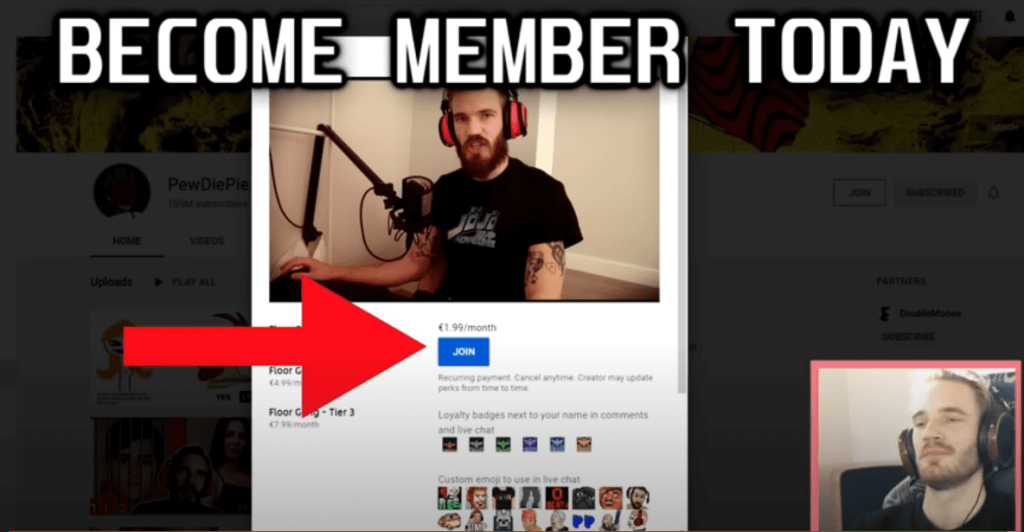 Link to an Approved Website
Adding a link going out of YouTube is risky business. From an algorithm point of view it's suspected that a viewer leaving youtube once they've viewed your video rather than viewing another one is bad. It's also good for the algorithm if they go on to watch another of your videos.
However, if you're mainly a blogger then you'll probably want to link out to your blog seeing as that's your main focus.
It also gives you the option to link out to crowdfunding sites, and merchandise storefronts. If you use crowdfunding then it might be worth throwing up a link to your crowdfunding platform (but only one!). For merchandise it really depends on how popular your merchandise is. If you make a lot of sales then it might be worth it, but if you're a small channel that doesn't have an audience interested in your merch yet then that spot might be better spent on building your audience.
I'd avoid having too many of these on your end screen. You've only got four slots so choose wisely!
Choose this if you use crowdfunding, if blogging is your main focus or if you're getting good results from selling merchandise.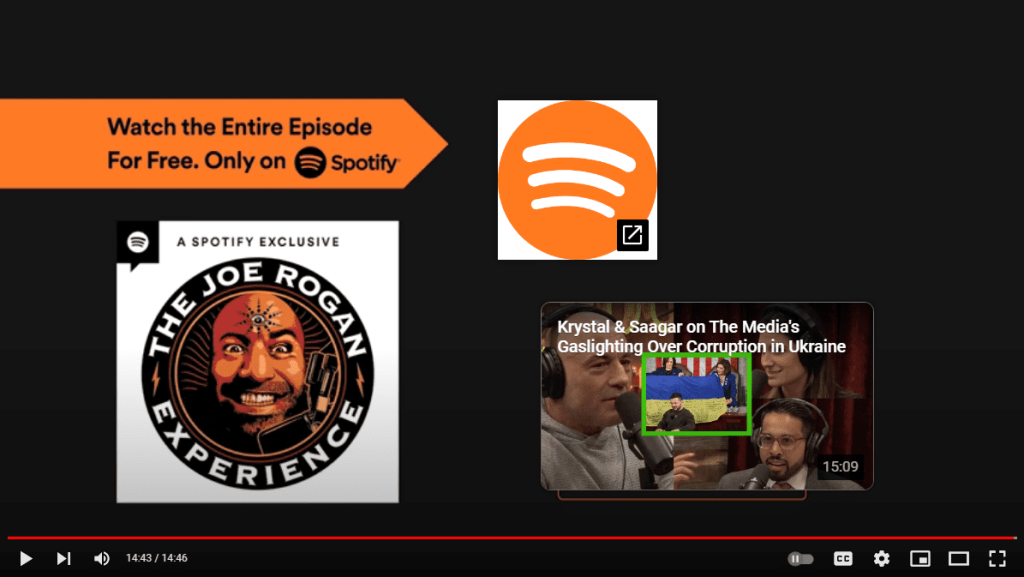 YouTube End Screen Analytics
You'll want to keep an eye on your analytics. Especially the End Cards section to see what is working and what isn't and making any necessary changes. For example, if you've included a playlist element and you're getting no clicks, but you're getting clicks on a the single video elements then it might be worth either seeing. If there's some kind of problem with your playlists or just switching them out for a different element.
If you're a smaller channel and you're seeing no clicks at all, have some patience. Don't feel like you need to spend time constantly switching things around to try and get those clicks. As your audience grows and your content improves they'll start coming.
If you've included any links to external sites (blog, merchandise or crowdfunding) keep an eye on how those are performing. Like I mentioned, directing your user away from YouTube can work against you with the YouTube algorithm. As can having viewers deciding to go and watch someone else's videos. If you're not seeing a good response from the external links then it might be worth ditching them. Try Promoting some of your on YouTube content instead to help build your audience.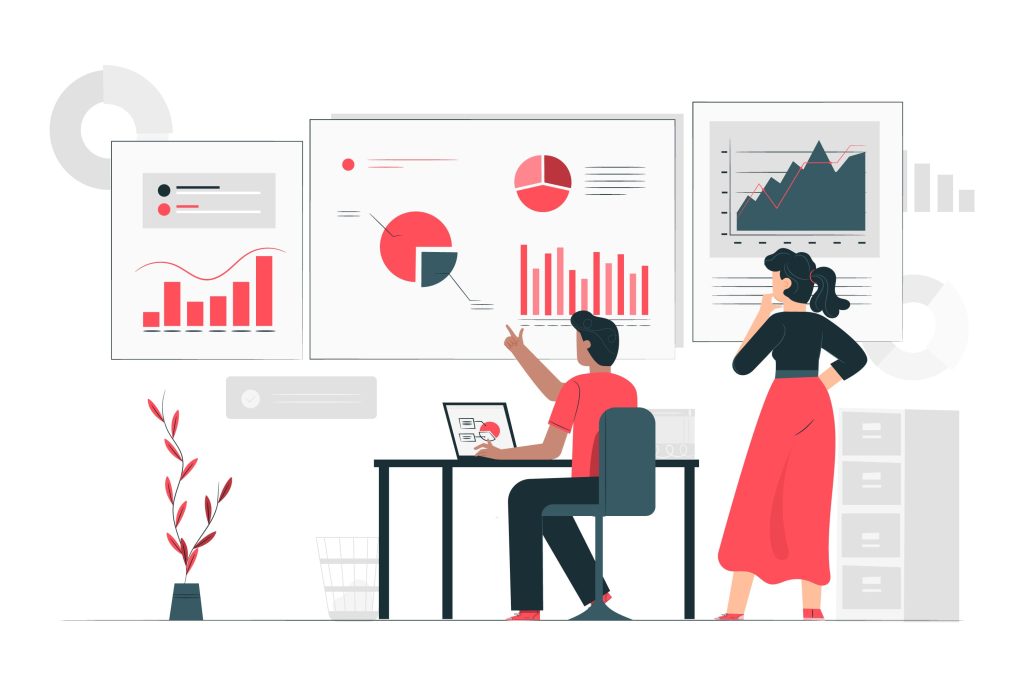 YouTube End Screen Locations
Now that we've gone over the options. Let's talk about the locations because where you place the elements on your end screen can make a difference. This is going to depend on how you record the video. For your YouTube end screens and where the users eyes are focused.
Think Like A Viewer
When a video ends, where are their eyes going to be drawn? What action are they most likely to take and where are they going to look to do that? For most viewers when they finish watching a video they're going to look to the right of the player. At the recommended videos to find something else to watch so the right side is prime real estate. Chances are if a viewer looks to the right their intentions are to watch another video. So it's best to include content promotion elements on the right side.
The video player itself is left-aligned meaning anything popping up on the right side is technically around the centre point of the actual window itself (if you're viewing on desktop). There's really not much to do on the left side of the player. Seeing as the player bumps up against the left edge. So the right side definitely beats the left. There's also the fact that viewers are already used to having things appear on the right side. For example, the contents of a playlist show on the right side, as does the full-screen button, the options and the in-video subscribe button.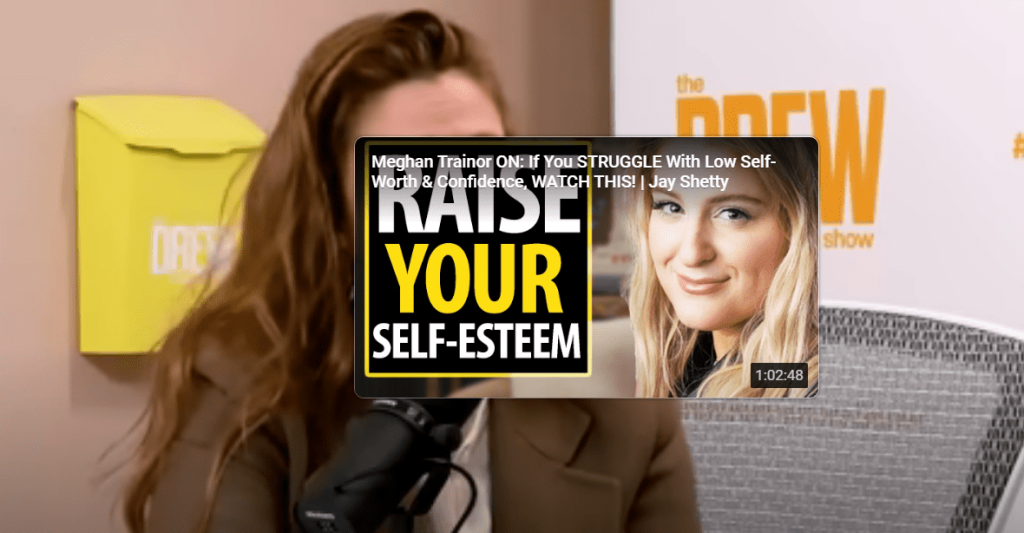 Related Links
Conclusion: YouTube End Screen
Hopefully after reading through the options and why each one might be appealing, I figured I'd give you my top picks for the YouTube End Screen in case you want to go with what I've got.
1. Best Video for Viewer- Top Right
My main goal is to give the viewer what they want, more content! That's why Best for Viewer get's the top spot. Going for best for viewer means there's more chance of the viewer getting the best video for them.
2. Playlist – Bottom Right
The second best spot, the bottom right, goes to a playlist. If the viewer is watching a video giving them beginner blogging tips then chances are they'll be interested in a playlist full of videos on that subject.
It earns the second best spot because getting a viewer viewing a playlist means there's more chance they're going to watch a lot of your videos in that session which is great algorithm-wise. It just misses out on the top spot because viewers are more likely to commit to watching "just one more video" than to an entire playlist.
3. Custom Picked Video – Top Left
Often I'll have a video in mind that would be a good video to promote based on the video the viewer has just watched. If I released a video about WordPress Categories then an obvious video to link to would be one about WordPress Tags. I like to have that little bit of control to choose something that I think the viewer is going to be interested in once they've finished the video.
4. Subscribe – Bottom Left
I have a blog where my videos are embedded a percentage of my videos get viewed from there so it makes sense to include the subscribe element. I want to make it as easy as possible for them to subscribe to my channel. Even if they are viewing the content on my blog.
It's on the bottom left because if the video is being played in an external website then chances are they will press the play/pause button once the video is finished. Having the subscribe button there means it's more likely to be spotted just as the viewers about to leave the video.
So what's on your YouTube End Screen guys? Are you using any kind of theory or just rolling the dice and waiting to see what the analytics says? Let me know about it by commenting below.
FAQs: YouTube End Screen
What is a YouTube End Screen?
YouTube End Screen is the part which comes at the end of YouTube Video. It usually lasts 5-15 seconds. You can promote your playlists or ask your viewers to subscribe.
Where is End Screen in YouTube?
The end Screen in YouTube is the last part of your YouTube Screen which may come after the main video is done and may last for 5-15 seconds. Where you can promote other playlists too.
What is the Benefit Of End Screen in YouTube?
The most important benefit of End screen for a Creator is he/she can direct the viewers to another video or ask them to subscribe CTAs.